Home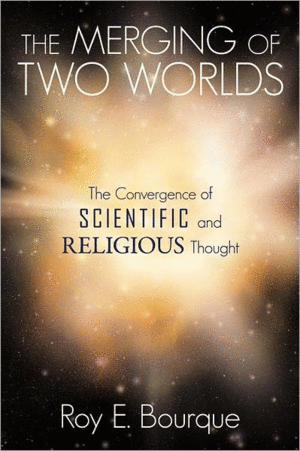 Welcome to the book The Merging of Two Worlds The Convergence of Scientific and Religious Thought written by Roy E. Bourque
Want to know the truth about religion and why it appears to contradict science? This book will give you the explanations that allow you to understand how religious beliefs came to exist and what they are based on.

What you will find in this book

Explore the secrets of religious writings

Explore the mysteries of the Mayan calendar

Learn why science and religion are different

Discover the misconceptions that separate religion and science

The boundaries between science and religion are breaking down. The educated Christian or religious advocate is finding they can no longer ignore the implications of scientific research. And the responsible scientist is sensing awe and wonder in the very foundations of creative processes. The result is that both groups are looking for common ground. This book provides that need.
We share a mutual relationship to planet earth. We have a responsibility to take care of its resources and each other. We are living in a time when respect for earth and each other is being contaminated by selfish motives. Those motives are instigated by several factors;
An atheist belief that life does not go on and that there are no divine consequences for our actions, so do as you please is a growing phenomenon.
A belief that the planet may be in peril by forces out of our control, so let someone else worry about it.
The belief that life is dog-eat-dog whether you like it or not.
Such a planetary mindset will self-destruct if it is not altered. This book addresses those concerns.
Throughout history, life has grown more complex and moving toward greater unity with goodness overpowering evil. Despite those who live at the expense of others or exploit others for their own sensual pleasures, the majority believes that we are our brother's keeper, and that goodness begets goodness. This book affirms that belief.
Webtalk radio interview one - Merging the bible and the big bang
Webtalk radio interview two - Convergence of science and religion